Hear the massive sound
1,500 watts of room shaking, high power audio brings you to a new level. Go ahead, turn it up.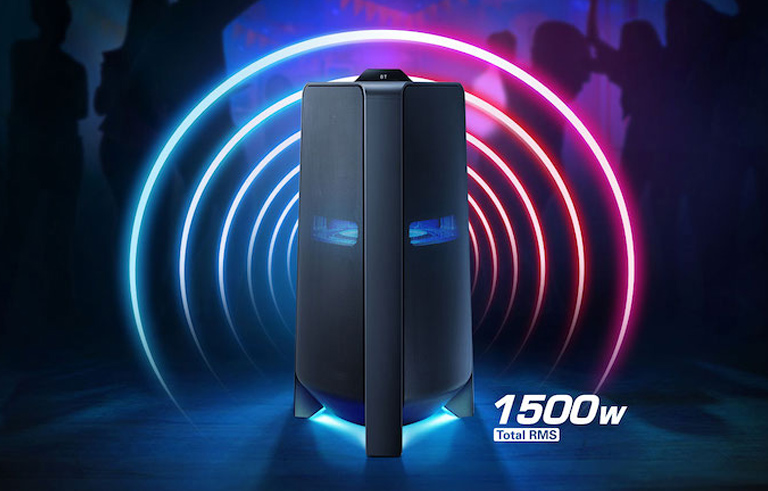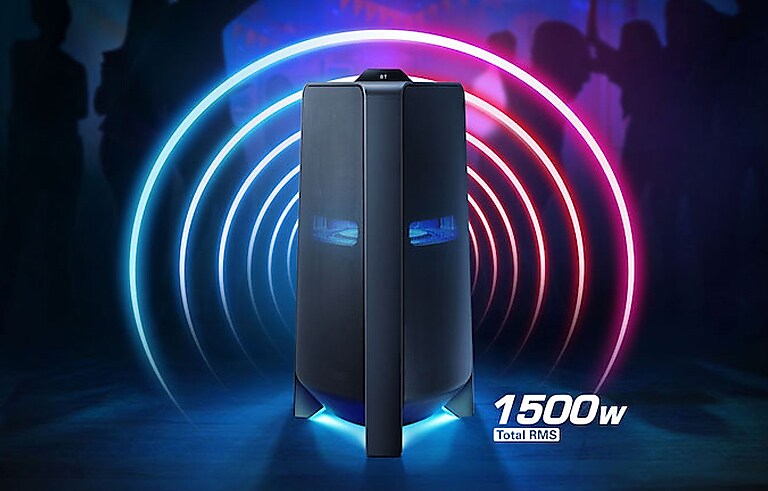 Wall-to-wall sound
Bi-directional Sound
Uniquely designed bi-directional speakers fill any space with 1,500 watts of high power audio.
Feel the bass drop
Built-in Woofer
The built-in 10-inch woofer you won't just hear, you'll feel.
Lights. Music. Mood Set.
LED Party Lights
Create the right setting for any mood with various light modes including Party, Ambient, and Dance.
Sing a Solo or Duet
Karaoke Mode
With two mic inputs, you and a friend can sing your hearts out with Karaoke Mode.
Be the DJ
Sound Tower App
Set the right vibe! Download the app to adjust the built-in LED lighting, sound effects, and even your EQ settings—right from your Android or iOS device
Sync devices & synchronize sound
Group Play
Need even bigger sound? Fill the entire room by connecting multiple Samsung Sound Tower devices for a more immersive sound experience.
Double the fun
Bluetooth® Multi-Connection
With Bluetooth® Multi Connection, you and your friend can connect and pair two mobile devices simultaneously. Alternate between two separate devices without disconnecting.
Bring the bass
Dynamic Bass
Boost the bass with the touch of a buttion.
Poolside Ready.
Splash Resistance
With a spill resistant top-panel, you don't have to worry about accidental drips and splashes